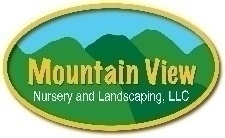 MOUNTAIN VIEW
NURSERY
AND LANDSCAPING LLC
"Enhancing the Quality of Life"

CURRENT PLANT INVENTORY
(Page 2)

Trying to find a plant that is just right for you? CLICK HERE to see a picture and description of any plant you can think of - and then some! Be sure to return to MTNVIEWNURSERY.COM so we can help you with the installation of whatever you decide upon
.

Pinus nigra 'Oregon Green'
Pinus strobus 'Nana'
Pinus strobus 'Nana'
Pinus nigra 'Green Tower'
Pinus mugho 'Tannenbaum'
Pinus mugho 'Jacobsen'
Pinus mugho 'Honeybun'
Taxus x media 'Majestic'
Juniperus chinensis 'Spartan spiral'
Juniperus chinensis 'Spartan spiral'
Juniperus chinensis' seagreen pom-pom
Juniperus chinensis 'seagreen pom-pom
Juniperus chinensis 'robus GR Poodle'
Picea abies 'pendula'
Picea pungens 'bacheri'
Picea pungens 'fastigata'
Picea pungens 'fastigata'
Picea pungens 'glauca globe std'
Picea glauca 'pendula'
Picea glauca 'conica poodle'
Buxus sempervirens 'sculpture'
Abies Kor Horstmanns 'silber locke'
Abies Kor Horstmanns 'silber locke'
Picea abies 'suncrest pyramid'
Cedrus deodara
Thuja occidentalis 'degroot spire'
Abies lasiocarpa 'glauca compacta'
Picea abies 'suncrest pyramid'
Picea abies 'cupressina'
Juniperus procumbens 'nana cascade'
Acer griseum 'multi stem'
Albizia julbrissin 'silktree'
Berberis thunberi 'admiration'
Berberis thunberi 'helmond pillar'
Betula papyrifera 'paperbark birch'
Betula jacquemonti clump
Callicarpa bodnieri 'profusion'
Cedrus atlantica 'glauca upright'
Cedrus atlantica 'glauca pendula'
Cercis 'ruby falls
Chamaecyparis pisifera 'soft serve'


#3
#10
#3
#3
#3
#7
#3
#1
#5
#10
#5
#10
#20
#10
#20
#7
#3
#20
#10
#5
#5
#5
#10
#3
#3
#10
#10
#3
#10
#5
#15
#5
#1
#3
#15
#7
#3
#10
#15
#15
#10


NAME

SIZE

Chamaecyparis pisifera 'vintage gold'
Chamaecyparis obtusa 'compacta'
Cryptomeria japonica 'mushroom'
Espalier 'praire fire crabapple'
Fagus sylvatica 'purple fountain'
Ginkgo biloba 'autumn gold'
Hydrangea macrophylla 'teller blue'
Hydrangea macrophylla 'cardinal red'
Hydrangea macrophylla'pistachio'
Hydrangea paniculata 'tardiva'
Hypericum hybrid 'harvest festival ' Coral
Leucothoe fontanauesiana 'rainbow'
Lonicera pileata 'privet honeysuckle'
Malus 4 in 1 espaliered apple
Matteuccia struthiopteris 'the king'
Metasequoia glyptostroboides
Myrica pennsylvanicum 'wax myrtle'
Physocarpus opulifolius 'little devil'
Physocarpus opulifolius ' diablo' std 'shagbark tree'
Physocarpus opulifolius 'summer wine'
Picea omorika 'nana' dwarf Serbian
Picea omorika 'pendula'
Pinus strobus 'pendula'
Polystichum polyblepharum 'tassel fern'
Polystichum setiferum 'Alaska fern'
Quercus robur 'fastigate koster'
Rosa rugosa
Thuja plicata 'golden spire'
Thuja occidentalis 'tom thumb'
Viburnum opulus std 'European cranberrybush
Thuja Sunkist
Pinus Mugho Mugho
Pinus Mugho Pumilio
Pinus Vanderwolf
Juniper Skyrocket
Cotoneaster
Picea Globosa
Picea Baby Blue
Acer Palmatum Bloodgood
Acer Palmatum Leaceleaf
Blue Star Juniper on Std

NAME

SIZE

#3
#5
#3
#15
#15
#15
#3
#3
#3
#1
#2
#1
#3
#15
#1
#5
#5
#3
#15
#5
#10
#15
#5
#1
#1
#15
#5
#7
#1
#15
#3
#3
#3
#10
#3
#3
#10
#3
#7
#5
#10

Berberris Concord
Berberris Helmond Pillar
Chamaecyparis Weeping Alaska Cedar
Juniper Skyrocket
Juniper Spartan
Juniper Blue Star
Potentilla Gold Drop
Potentilla Goldfinger
Potentilla Pink Beauty
Physocarpis
Picea Globosa Std.
Cedrus Blue Atlas Cedar
Picea Nest Spruce
Picea Nest Spruce



NAME

SIZE

#3
#3
#3
#3
#3
#1
#2
#3
#5
#2
#5
#10
#3
#5